Efecto del enriquecimiento ambiental sobre la actividad locomotora, habituación, aprendizaje y memoria en ratones C57BL/6
Palabras clave:
Enriquecimiento ambiental, habituación, aprendizaje, memoria, campo abierto, laberinto radial
Resumen
El enriquecimiento ambiental (EA) es un paradigma útil para aumentar la capacidad cognitiva y el bienestar psíquico, así como coadyuvante en el tratamiento de enfermedades neurológicas y déficits relacionados con la edad. En el presente trabajo determinamos el efecto del EA sobre la locomoción, exploración y habituación medidas en el ensayo de campo abierto; y sobre la memoria y aprendizaje valoradas en el laberinto radial (LA). La muestra estuvo constituida por 20 ratones C57BL/6 hembras divididos en 2 grupos equivalentes: Control No Enriquecido (CNE) hospedados en compartimientos individuales; Control Enriquecido (CE) que fue hospedado grupalmente por 2 meses en una jaula que tenía elementos ambientales que estimulaban la exploración, locomoción, cognición y los órganos de los sentidos. Se demostró que los ratones pertenecientes al grupo experimental CE presentaron una actividad locomotora horizontal significativamente mayor en los primeros 3 días, con una mayor tasa de habituación (p<0,05), sin embargo, los desplazamientos verticales y su habituación no mostraron diferencias significativas entre los grupos. En el LR, CE incurrió en un mayor número de errores en los primeros días (p<0,05), sin embargo, la tasa de aprendizaje y memoria estuvo significativamente incrementada. En conclusión, el enriquecimiento ambiental incrementa la actividad locomotora, la habituación y la memoria de trabajo y debería considerarse como una alternativa para mejorar el bienestar de individuos sanos o con déficit cognitivos.
Descargas
La descarga de datos todavía no está disponible.
Citas
Organización Mundial de la Salud. Desordenes mentales 2018.Disponible en: URL: https://www.who.int/news-room/fact-sheets/detail/mental-disorders
Organización Mundial de la Salud. Invertir en salud mental 2004. Disponible en: URL: https://www.who.int/mental_health/advocacy/en/spanish_final.pdf
First M. Evaluación médica del paciente con síntomas mentales. Kenilworth, Nueva Jersey, EE.UU. Manual de MSD. 2017. Disponible en: URL: https://www.msdmanuals.com/professional/psychiatric-disorders/approach-to-the-patient-with-mental-symptoms/medical-assessment-of-the-patient-with-mental-symptoms
Slater AM, Cao L. A protocol for housing mice in an enriched environment. J Vis Exp (100) 2015; e52874.
Ball NJ, Mercado E III, Orduña I. Enriched environments as a potential treatment for developmental disorders: a critical assessment. Psychol 2019; 10:466.
Arai JA, Feig LA. Long-lasting and transgenerational effects of an environmental enrichment on memory formation. Brain Res Bull. 2011; 85(1-2):30-35.
Frick KM, Stearns NA, Pan JY, Berger-Sweeney J. Effects of environmental enrichment on spatial memory and neurochemistry in middle-aged mice. Learn Mem. 2003; 10(3):187-198.
Zeleznikow-Johnston A, Burrows EL, Renoir T, Hannan AJ. Environmental enrichment enhances cognitive flexibility in C57BL/6 mice on a touchscreen reversal learning task. Neuropharmacology. 2017; 117:219-226.
Sudo M, Nagamatsu T, Ando S. Does environmental enrichment increase locomotor activity in rats? Evidence from an implanted sensor device. Bull Physical Fitness Res Inst 2018; 116:29-32.
Loss CM, Binder LB, Muccini E, Martins WC, de Oliveira PA, Vandresen-Filho S et al. Influence of environmental enrichment vs. time-of-day on behavioral repertoire of male albino Swiss mice. Neurobiol Learn Mem 2015; 125:63-72.
Brenes JC, Padilla M, Fornaguera J. A detailed analysis of open-field habituation and behavioral and neurochemical antidepressant-like effects in postweaning enriched rats. Behav Brain Res 2009; 197:125-137.
Toth LA, Kregel K, Leon L, Musch TI. Environmental enrichment of laboratory rodents: The answer depends on the question. Comp Med 2011; 61:314-321.
McMurphy T, Huang W, Queen NJ, Ali S, Widstrom KJ, Liu X et al. Implementation of environmental enrichment after middle age promotes healthy aging. Aging (Albany NY) 2018; 10:1698-1721.
Jankowsky JL, Melnikova T, Fadale DJ, Xu GM, Slunt HH, Gonzales V et al. Environmental enrichment mitigates cognitive deficits in a mouse model of Alzheimer's disease. J Neurosci 2005; 25:5217-5224.
Alves R, Barbosa de Carvalho JG, Campana Venditti MA. High- and low-rearing rats differ in the brain excitability controlled by the allosteric benzodiazepine site in the Gaba A receptor. J Behav Brain Sci 2012; 2:315-325.
Rojas-Carvajal M, Fornaguera J, Mora-Gallegos A, Brenes JC. Testing experience and environmental enrichment potentiated open-field habituation and grooming behaviour in rats. Anim Behav 2018; 137: 225-235
Varty GB, Paulus MP, Braff DL, Geyer MA. Environmental enrichment and isolation rearing in the rat: Effects on locomotor behavior and startle response plasticity. Biol Psychiatry 2000; 47:864-873.
Amaral OB, Vargas RS, Hansel G, Izquierdo I, Souza DO. Duration of environmental enrichment influences the magnitude and persistence of its behavioral effects on mice. Physiol Behav 2008; 93:388-394.
Zimmermann A, Stauffacher M, Langhans W, Würbel H. Enrichment-dependent differences in novelty exploration in rats can be explained by habituation. Behav Brain Res 2001; 121:11-20.
Elliott BM, Grunberg NE. Effects of social and physical enrichment on open field activity differ in male and female Sprague-Dawley rats. Behav Brain Res 2005; 165:187-196.
Suemaru K, Yoshikawa M, Aso H, Watanabe M. Environmental enrichment alleviates cognitive and behavioral impairments in EL mice. Epilepsy Behav 2018; 85:227-233.
Balietti M, Pugliese A, Fabbietti P, Di Rosa M, Conti F. Aged rats with different performances at environmental enrichment onset display different modulation of habituation and aversive memory. Neurobiol Learn Mem 2019; 161:83-91.
Sampedro-Piquero P, Zancada-Menendez C, Begega A, Rubio S, Arias JL. Effects of environmental enrichment on anxiety responses, spatial memory and cytochrome c oxidase activity in adult rats. Brain Res Bull 2013; 98:1-9.
Nowakowska E, Czubak A, Kus K, Metelska J, Burda K, Nowakowska A. Effect of lamotrigine and environmental enrichment on spatial memory and other behavioral functions in rats. Arzneimittelforschung. 2010; 60(6):307-314.
Cortese GP, Olin A, O'Riordan K, Hullinger R, Burger C. Environmental enrichment improves hippocampal function in aged rats by enhancing learning and memory, LTP, and mGluR5-Homer1c activity. Neurobiol Aging 2018; 63:1-11.
Bayat M, Sharifi MD, Haghani M, Shabani M. Enriched environment improves synaptic plasticity and cognitive deficiency in chronic cerebral hypoperfused rats. Brain Res Bull 2015; 119(Pt A):34-40.
Christakis DA, Benedikt JS, Ferguson SM, Ravindera S, Ramirez JM. How early media exposure may affect cognitive function: A review of results from observations in humans and experiments in mice. PNAS 2018; 115:9851-9858.
Hadas I, Gal R, Bokovza L, Meiran N, Feifel D, Zangen A. Exposure to salient, dynamic sensory stimuli during development increases distractibility in adulthood. Sci Repr 2016; 6:21-29.
Mergy MA, Gowrishankar R, Davis GL, Jessen T, Wright J, Stanwood GD, et al. Genetic targeting of the amphetamine and methylphenidate-sensitive dopamine transporter: on the path to an animal model of attention-deficit hyperactivity disorder. Neurochem Int 2014; 73:56-70.
English BA, Hahn MK, Gizer IR, Mazei-Robison M, Steele A, Kurnik DM, et al. Choline transporter gene variation is associated with attention-deficit hyperactivity disorder. J Neurodev Disord 2009; 1:252-263.
Shin JH, Adrover MF, Wess J, Alvárez V. Muscarinic regulation of dopamine and glutamate transmission in nucleus accumbens. PNAS 2015; 112:8124-8129.
Caicedo P, Lucena D, Correa M, Yang K, Terán O, Bonfante R. Efecto de la Petiveria alliacea y drogas colinérgicas sobre la habituación. Bol Latinoam Caribe Plant Med Aroma 2019; 18(6):595-606.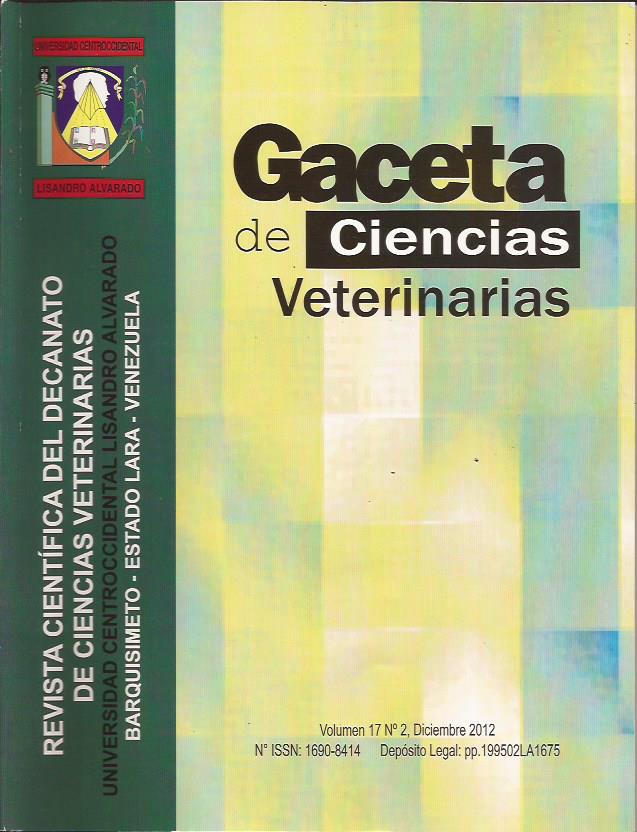 Cómo citar
Suárez Rodríguez, M. A., Pulido Barrera, S. P., Caicedo Pinto, P. J., & Bonfante Cabarcas, R. A. (2019). Efecto del enriquecimiento ambiental sobre la actividad locomotora, habituación, aprendizaje y memoria en ratones C57BL/6. Gaceta De Ciencias Veterinarias, 24(1), 8-20. Recuperado a partir de https://revistas.uclave.org/index.php/gcv/article/view/3208
Sección
Artículos de investigación original
Está obra está bajo licencia Creative Commons Attribution-NonCommercial-ShareAlike 4.0 International License.
Gaceta de Ciencias Veterinarias se apega al modelo Open Access, por ello no se exige suscripción, registro o tarifa de acceso a los usuarios o instituciones. Los usuarios pueden leer, descargar, copiar, distribuir, imprimir y compartir los textos completos inmediatamente después de publicados, se exige no hacer uso comercial de las publicaciones. Para la reproducción parcial o total de los trabajos o contenidos publicados, se exige reconocer los derechos intelectuales de los autores y además, hacer referencia a esta revista. La publicación de artículos se hace sin cargo para los autores. Los trabajos pueden consultarse y descargarse libremente, y de manera gratuita, en extenso en versión digital, desde su enlace Web institucional. Los textos publicados son propiedad intelectual de sus autores. Las ideas, opiniones y conceptos expuestos en los trabajos publicados en la revista representan la opinión  de sus  autores, por lo tanto, son estos los responsables exclusivos de los mismos.