Rol protagónico de la Angiotensina II en la respuesta neuroendocrina ante el estrés
Palabras clave:
Angiotensina II, rol regulatorio, estrés
Resumen
Las evidencias indican que tanto los sistemas de Angiotensina central como periférica coordinan las respuestas adaptativas del organismo ante la presencia de los estímulos estresores, bajo esta condición se incrementa la secreción de la hormona Angiotensina II con la activación de sus receptores AT1 y AT2. Los receptores AT1son los responsables de la repuesta al estrés e inducen la liberación de cortisol víaCRH hipotalámica, así como la secreción de vasopresina y la estimulación simpática; con incremento de las catecolaminas circulantes, originando un aumento de la actividad presora. La Angiotensina II participa en la facilitación de la trasmisión noradrenérgica. Se ha sugerido que la respuesta simpática ante el estrés requiere la integridad del sistema Renina – Angiotensina y el bloqueo de los receptores AT1  disminuye significativamente la respuesta hormonal y simpática ante la presencia de estímulos estresores, estas evidencias indican que la Angiotensina II cumple un rol regulatorio en individuos bajo condiciones determinantes de estrés.
Descargas
La descarga de datos todavía no está disponible.
Citas
Chrousos GP, Gold PW. The concepts of stress system disorders: overview of behavioral and physical homeostasis. JAMA, J Am Med Assoc 1992; 267:1244-1252.
Pacak K, Palkovits M. Stressor specificity of central neuroendocrine responses: implications for stress-related disorders. Endocrinol Rev 2001; 22:502-548.
Centurion J, Veleda G, Mazzoleni M, Pinto E, Neiva L. Stress and Cognitive Reserve as independent factors of neuropsychological performance in healthy elderly. Ciência & Saúde Coletiva 2016; 21:3499-3508.
Carter RN, Pinnock SB, Herbert J. Does the agmydala modulate adaptation to repeated stress? Neuroscience 2004; 126:9-19.
Thompson CI, Bramnon AJ, Heck AL. Emotional fever after habituation to the temperature-recording procedure. Physiol Behav 2003; 80:103-108.McEwen BS. Stressed or stressed out: What is the difference? J Psychiatry Neurosci 2005; 30(5):315-318.
McEwen BS. Stressed or stressed out: What is the difference? J Psychiatry Neurosci 2005; 30(5):315-318.
Tsigos C, Chrousos GP. Physiology of the hypothalamic-pituitary-adrenal axis in health y dysregulation in psychiatric and autoimmune disorders. Endocrinol Metab Clin North Am 1994; 23:451-66.
Guerrero J. Para entender la acción del cortisol en la inflamación aguda: una mirada desde la glándula suprarrenal hasta la célula blanca. Rev Med Chile 2017; 145:230-239.
De Boer SF, Koopmans SJ Slangen JL, Van der Gugten J. Plasma catecholamine, corticosterone and glucosa responses to repeated stress in rats: effect of interstressor interval length. Physiol Behav 1990; 47:1117-1124.
Sanchez PT, Siera R, Peiro G, Palmero F. Estrés, depresión, inflamación y dolor. REME 2008; XI (28):1-15.
Medina I, Isarael A. Efecto del eprosartan, un antagonista selectivo del receptor AT1 sobre la respuesta cardiovascualr inducida por el estrés en rata. Rev Fac Farmacia 2004; 67(12):18-24.
Tsutsumi K, Saavedra JM. Characterization and development of angiotensin II receptor subtypes (AT1 and AT2) in rat brain. Am J Physiol. 1991; 261:R209-R216.
Armando I, Seltzer A, Bregonzio C, Saavedra JM. Stress and angiotensin II: novel therapeutic opportunities. Current Drugs Targets-CNS & Neurological Disorders 2003; 2:413-419.
Saavedra JM. Brain angiotensin II: New developments, unanswered questions and therapeutic opportunities. Cell Mol Neurobiol 2005; 25:485-512.
Saavedra JM, Armando I, Bregonzio C, Juorio A, Macova M, Pavel J et al. A centrally acting, anxiolytic angiotensin II AT1 receptor antagonist prevents the isolation stress-induced decrease in cortical CRF1 receptor and benzodiazepine binding. Neuropsychopharmacology 2007; 31:1123-1134.
Lavoie J, Sigmund CD. Overview of the renin-angiotensin system an endocrine and paracrine system. Endocrinol 2003; 144(6):2179-2183.
De Gasparo M, Catt KJ, Inagami T, Wright JW, Unger T H. International Union of Pharmacology. XXIII. The angiotensin receptors. Pharmacol Rev 2000; 52:415-472.
Juárez GD, Hernández LR, Gozalez RM, Jaime BL. Variación diurna del cortisoly su relación con el estrés, optimismo y estrategias de afrentamiento en mujeres con cáncer de mama. Acta Colomb Psicol 2016; 19(1):103-112.
Israel A, Stromberg C, Tsutsumi K, Garrido MDR, Torres M, Saavedra JM. Angiotensin II receptor subtypes and phosphoinositide hydrolysis in rat adrenal medulla. Brain Res Bull 1995; 38:441-446.
Leong DS, Terron JA, Falcon-Neri A, Armando I, Ito T, Johren O et al. Restraint stress modulates brain, pituitary and adrenal expression of angiotensin II AT1A, AT1B and AT2 receptors. Neuroendocrinol 2002; 75:227-240.
Latchford KJ, Ferguson AV. Angiotensin depolarizes parvocellular neurons in paraventricular nucleus through modulation of putative nonselective cationic and potassium conductances. Am J Physiol Regul Integr Comp Physiol 2005; 289(1):52-58.
Ferguson AV, Bains JS. Actions of angiotensin in the subfornical organ and area postrema: Implications for long term control of autonomic output. Clin Exp Pharmacol Physiol1997; 24:96-101.
Saavedra JM. Brain and pituitary angiotensin. Endocrinol Rev 1992; 13:329-380.
Saavedra JM, Ando G, Armando I, Baiardi G, Bregonzio C. Brain angiotensisn II, an important stress hormone: regulatory sites and therapeutic opportunities. Ann N Y Acad Sci 2004; 1018: 76-84.
Armando I, Carranza A, Nishimura Y, Hoe K, Barontini M, Terron JA. Peripheral administration of an angiotensin II AT1 receptor antagonist decreases the hypothalamic-pituitary-adrenal response to isolation stress. Endocrinol 2001; 142: 3880-3889.
Israel A, Cierco M, Barbella Y. Role of angiotensin II receptor subtypes, AT1 and AT1, on fluid and electrolite metabolism and on the cardiovascular response to footshock. Progress Pharmacol Clin Pharmacol 1994; 10:1-12.
Israel A, Sosa B. Angiotensin II supports sympathetically mediated vasopressor response to footshock-stress. J Human Hypertension 2002; 16 (1):S84-S88.
Seltzer A, Bregonzio C, Armando I, Baiardini G, Saavedra JM. Oral administration of an AT1 receptor antagonist prevents the central effects of angiotensin II in spontaneously hypertensive rats. Brain Research 2004; 1028:9-18.
Aguilera G, Kiss A, Luo X. Increased expression of type1 angiotensin II receptors in the hypothalamic paraventricular nucleus following stress and glucocorticoid administration. J Neuroendocrinol 1995a; 7:775-783.
Israel A, Stromberg C, Tsutsumi K, Garrido MDR, Torres, M, Saavedra JM. Angiotensin II receptor subtypes and phosphoinositide hydrolysis in rat adrenal medulla. Brain Res Bull 1995; 38:441-446.
Jezova M, Armando I, Bregonzio C, Yu Zu-Xi, Qian S, Ferrans V J et al. Angiotensin II AT1 and AT2 receptors contribute to maintain basal adrenomedullary norepinephrine synthesis and tyrosine hydroxylase transcription. Endocrinology 2003; 144:2092-2101.
Timmermans PB. Pharmacological properties of angiotensin II receptor antagonists. Can J Cardiol. 1999; 15(Suppl. 7):26F-28F.
Saavedra JM, Sánchez-Lemus E, Benicky J. Blockade of brain angiotensin II AT1 receptors ameliorates stress, anxiety, brain inflammation and ischemia: Therapeutic implications. Psychoneuroendocrinology. 2011; 36(1):1-18.
Cierco M, Israel A. Role of AT1 receptor in the cardiovascular response to footshock. Eur J Pharmacol 1994; 251: 103-106.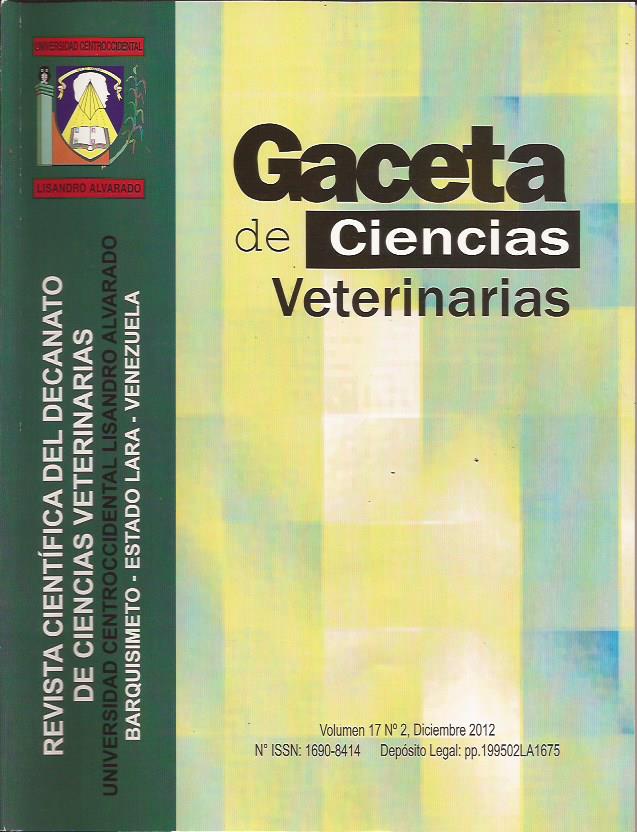 Cómo citar
Medina Suárez, I. C., & Matheus Cortéz, N. J. (2020). Rol protagónico de la Angiotensina II en la respuesta neuroendocrina ante el estrés. Gaceta De Ciencias Veterinarias, 25(1), 2-10. Recuperado a partir de https://revistas.uclave.org/index.php/gcv/article/view/3419
Sección
Artículos de investigación original
Está obra está bajo licencia Creative Commons Attribution-NonCommercial-ShareAlike 4.0 International License.
Gaceta de Ciencias Veterinarias se apega al modelo Open Access, por ello no se exige suscripción, registro o tarifa de acceso a los usuarios o instituciones. Los usuarios pueden leer, descargar, copiar, distribuir, imprimir y compartir los textos completos inmediatamente después de publicados, se exige no hacer uso comercial de las publicaciones. Para la reproducción parcial o total de los trabajos o contenidos publicados, se exige reconocer los derechos intelectuales de los autores y además, hacer referencia a esta revista. La publicación de artículos se hace sin cargo para los autores. Los trabajos pueden consultarse y descargarse libremente, y de manera gratuita, en extenso en versión digital, desde su enlace Web institucional. Los textos publicados son propiedad intelectual de sus autores. Las ideas, opiniones y conceptos expuestos en los trabajos publicados en la revista representan la opinión  de sus  autores, por lo tanto, son estos los responsables exclusivos de los mismos.