Book review: Structure analysis with dynamic loads. Luis Edgardo Suárez
Keywords:
structural loads, structural dynamics, Luis Edgardo Suarez
Abstract
This is an overview of the book Analysis of Structures with Dynamic Loads of the PhD. Luis Edgardo Suárez, professor at the department of civil engineering and surveying at the University of Puerto Rico, Mayagüez campus, whose publication was made in 2014. The most important aspects, concepts and procedures within the field of structure dynamics, which will serve as a solid foundation for both undergraduate and graduate level readers. Several of the topics addressed throughout the text include basic and easy-to-understand aspects since, in turn, many details and examples are presented that consolidate the learning even of certain readers who are unaware of a specific topic
Downloads
Download data is not yet available.
References
L. Suárez, "Análisis de estructuras con cargas dinámicas", Universidad de Puerto Rico, Mayagüez, Puerto Rico, 2014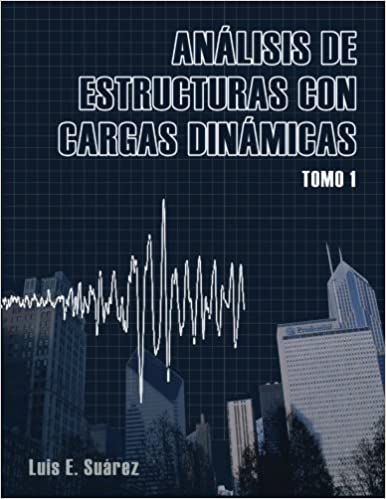 How to Cite
Guerrero Cuasapaz, D. P. (2021). Book review: Structure analysis with dynamic loads. Luis Edgardo Suárez. Gaceta Técnica, 22(2). https://doi.org/10.13140/RG.2.2.22999.39841
Copyright (c) 2021 David Patricio Guerrero Cuasapaz
This work is licensed under a Creative Commons Attribution-NonCommercial-ShareAlike 4.0 International License.
Copyrights of the author / s from the year of publication
This work is under international license Creative Commons Reconocimiento-NoComercial-CompartirIgual 4.0.
The opinions expressed by the authors do not necessarily reflect the position of the editor of the publication or UCLA. The total or partial reproduction of the texts published here is authorized, provided that the complete source and electronic address of this journal is cited. Authors have the right to use their articles for any purpose as long as it is done nonprofit. The authors can post on the internet or any other media the final approved version of their work.