Environmental factors and their recognition in the cost structure in the fabrication of burial vaults
A case study. Municipality of Palavecino, Venezuela
Keywords:
environmental impacts, , environmental costs, manufacturing vaults, cemeteries, cost structure
Abstract
The paper is about a study of case that identifies the environmental factors that are affected by the burial vaults manufacturing process in cemeteries managed by private companies located in the Municipality of Palavecino, Lara State, Venezuela.  Due to the nature of the production of vaults, it inevitable generates negative impacts on the environment because the implementation of these activities is developed on extensive grounds. These companies must recognize the damage that they generate and evaluate those damages in order to implement measures to reverse the negative impacts.  The study includes analysis from the following dimensions: a) Effects on the environment, b) Identification of environmental costs, c) Recognition in the cost structure. The case analysis includes two companies that manage private cemeteries: Metropolitan Park East Cemetery and Heavenly Gardens. semi-structured interviews were made to the key informants in addition to the direct observation on the site. The results showed that the factors that suffer environmental degradation are: water, soil, air, flora and ecosystem, and the manufacturing processes that generate these negative consequences were: deforestation, land preparation and construction vaults. The design of costs structure presents environmental costs and total costs of a disaggregated form and it reveals that companies apply mitigation measures as reforestation and replanting of trees, to try to reverse the environmental damage that its model of exploitation produces.
Downloads
Download data is not yet available.
References
Colmenares, L.; Adriani, R. y Valderrama, Y. (2015). "Representación contable desde la perspectiva del impacto ambiental empresarial. En el contexto del desarrollo de actividades industriales en Latinoamérica". Cuadernos de Contabilidad. 16 (41), 259-280.
Constitución de la República Bolivariana de Venezuela (1999). Carcas. Gaceta Oficial Nº 5.453. Marzo, 24 de 2000
Empresas Polar C.A. http://empresaspolar.com/consumo-sustentable/conciencia-ambiental Acceso: 18-12-2015. Consulta sobre las Iniciativas
Espinoza, J. (2001). "Evaluación de impacto ambiental de un cementerio tipo parque ecológico". Revista del Instituto de Investigación de la Facultad de Geología, Minas, Metalurgia y Ciencias Geográfica. Vol. 4, Nº 8; 53-58.
Gómez, J. (2010). Gestión Ambiental de riesgos por cementerios en Lima Metropolitana y Callao. Lima, Perú: UNEP Industry and Environmet.
Iamartino, J. y Gómez, C. (2015). "Estrategias gerenciales para la aplicación de la normativa ambiental vigente. Reserva Forestal de Ticoporo, Municipio Antonio José de Sucre (Estado Barinas, Venezuela)". Ágora de heterodoxias. Año 1, N° 1, 18-31.
International Federation of Accountants. (2004). International Guidelines on Environmental Management Accounting (EMA). New York Disponible en: http://www.tramstore21.eu/sites/default/files/knowhow/documents/23_International_guidelines_env_accounting.pdf.
Jaime, A. y Tinoco-López, R.O. (2006). "Métodos de valuación de externalidades ambientales provocadas por obras de ingeniería". Ingeniería Investigación y Tecnología. VII. 2,105-119.
Lacruz, F. (2005). "La empresa ambientalmente responsable. Una visión de futuro". Economía. N° 21; 39-58.
Ley Orgánica de Precios Justos. Gaceta Oficial Nº 40.340. Caracas. Presidencia de la República Bolivariana de Venezuela. 23 de enero de 2014.
Ley para la Regulación y Control de la Prestación del Servicio Funerario y Cementerios. Gaceta Oficial Nº 40.358. Caracas. Asamblea Nacional de la República Bolivariana de Venezuela. 18 de febrero 2014.
Márquez, E. (2012). Historia de los cementerios en Latinoamérica. Guadalajara: Ediciones Lópmar.
Naciones Unidas. (1994). Contabilidad Económica y Ambiental Integrada. Nueva York. Disponible en: http://unstats.un.org/unsd/publication/SeriesF/SeriesF_61S.pdf
Naciones Unidas. (2002). Contabilidad Económica y Ambiental Integrada, Manual de Operaciones. New York. Disponible en: http://unstats.un.org/unsd/publication/SeriesF/SeriesF_78S.pdf
Naciones Unidas. (2016). Sistema de Contabilidad Ambiental y Económica 2012. Marco Central. New York. Disponible en: http://unstats.un.org/unsd/publication/seriesf/Seriesf_109s.pdf.
Providencia Administrativa N° 070. Gaceta Oficial Nº40774. Caracas. Superintendencia Nacional para la Defensa de los Derechos Socioeconómicos. 25 de octubre 2015.
Talero-Cabrejo, S. (2008). "El lugar de los costos ambientales de producción: ¿qué son, ¿cómo clasificarlos y por qué tenerlos en cuenta?". Cuadernos de Contabilidad. 4 (25): 581-592.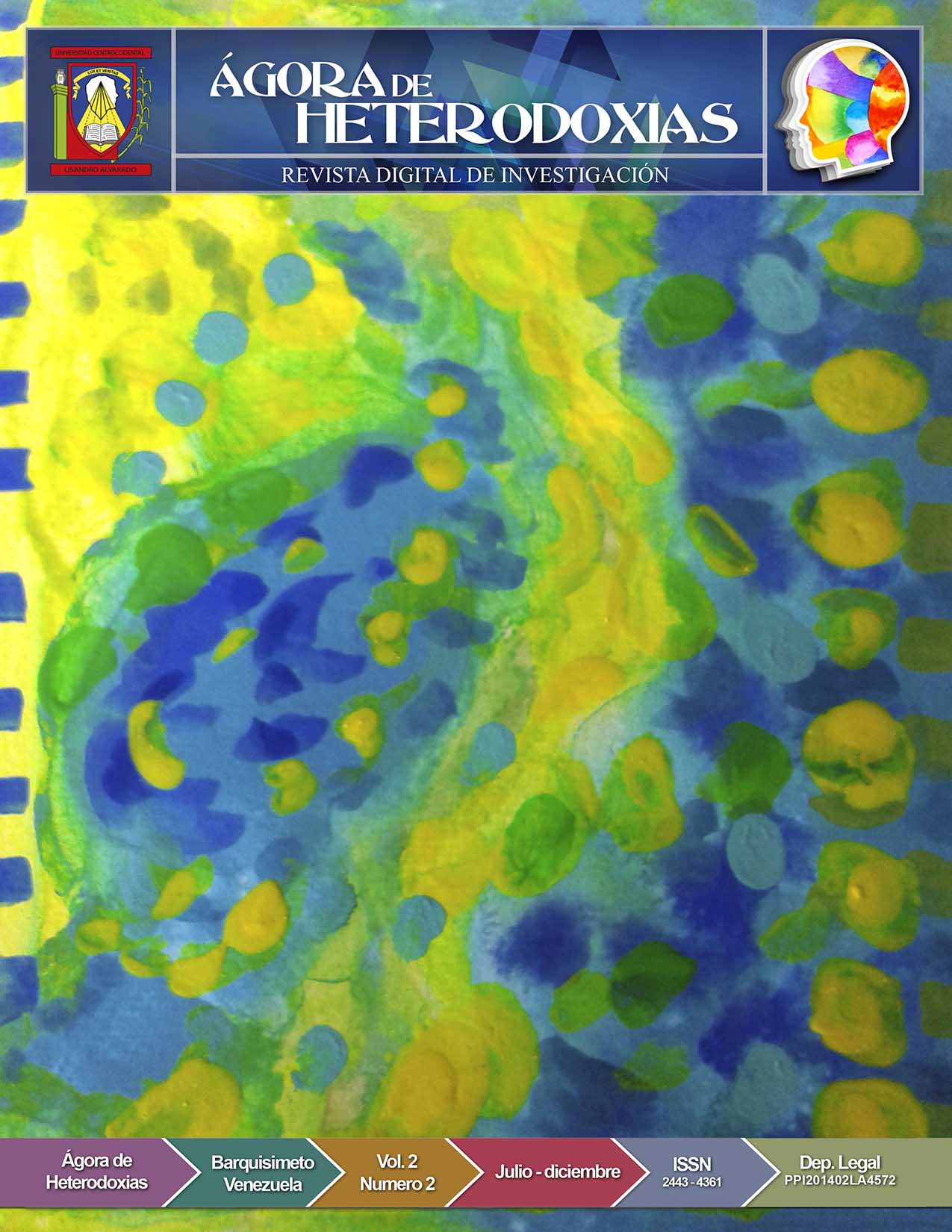 How to Cite
Bastidas-Bermúdez, E. L., & Páez-Vargas, A. D. (2016). Environmental factors and their recognition in the cost structure in the fabrication of burial vaults: A case study. Municipality of Palavecino, Venezuela. Ágora De Heterodoxias, 2(2), 38-54. Retrieved from https://revistas.uclave.org/index.php/agora/article/view/213
Section
Original articles from researches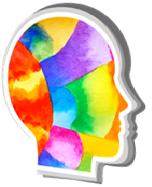 Authors keep their copyrights so articles can be reused for teacher and research purpose. Readers and users can also reuse articles for the same purposes but not for commercial purposes. Ágora de Heterodoxias has no responsibility on information given by collaborators which is not necessarily the point of view of the publication