Sustainable management as a dimension of organizational health
Keywords:
sustainability, organizational health, competitiveness,, management, leadership, high performance culture
Abstract
The interest of the markets and investors in socially responsible and sustainable companies is being one of the reasons why organizations are raising awareness about the adoption of a management oriented towards sustainability. Aligning management systems with this new market model that tries to balance the triple bottom line - economic-social-ecological - with the interested parties, is becoming an initiative that contributes to not only productivity and financial achievements, but also a factor of competitive advantages for the organization, and an indicator of organizational health. Based on the interpretive and hermeneutical processing of theoretical contributions, documentary information, and empirical references on organizational health and sustainability, this research article aims to show a reflective analysis of how sustainability constitutes a dimension of the organizational health model. The analysis carried out assumed a totalizing vision; and from a process of integration, abstraction and generalization. A combination of research methods and techniques, it shows how through the competitive opportunities of the sustainable management approach, the organization can be oriented towards a culture of leadership and high performance.
Downloads
Download data is not yet available.
References
Alfaya V y J, Blasco (2004). La sostenibilidad y la empresa.Disponible en: [consulta agosto, 2015] http://www.conama.es/viconama/ds/pdf/24.pdf
Andrade. Luis F (L. 2011). Salud Organizacional. Artículo on line disponible en: http://www.dinero.com/columnistas/edicion-impresa/articulo/salud-organizacional/121917
Blasco, J. (2003). La oportunidad del desarrollo sostenible para la empresa. Análisis de situación y perspectivas. Disponible en: http://www.publicacionescajamar.es/publicaciones-periodicas/mediterraneo-economico/mediterraneo-economico-4-mediterraneo-y-medio-ambiente/45/
Ballesta Octavio (2014). Dimensiones de la Salud Organizacional. Artículo on line disponible en: http://talentoenexpansion.com/2014/04/28/el-rol-de-rrhh-en-la-construccion-de-una-cultura-de-alto-rendimiento/
Bañegil, T. (1997). La empresa como solución. En: Ballesteros et al., Sociedad y Medio Ambiente. Madrid. Editorial Trotta. 129-153
Boiral, O. (2005). Desarrollo sostenible y gestión medio ambiental, o el efecto "Torre de Babel" (Jiménez, M; trad.). En: Nuevo pensamiento administrativo. Compilador: Cruz, F. Editorial: Universidad del Valle, Cali, Colombia, 165-180
Dehter, Mario (2004). "Ideología Emprendedora: impacto de las reglas de pasado en el juego del presente" [publicado en línea]. Junio 2004 Nº 30 Vol. VII. Disponible en Internet en: <http://www.mariodehter.com>
Gómez Lorena (2013). Cultura Organizacional para una gestión ambiental comprometida con la sustentabilidad: Una aproximación teórica. Trabajo de investigación presentado en la Universidad Nacional de Colombia Facultad de Ciencias Económicas Bogotá, Colombia. Disponible en: http://www.bdigital.unal.edu.co/45965/1/1026267836.2013.pdf
Henrik. Karl; Broman Göran; Waldron, y otros (2012). Manual de Sostenibilidad. Planeando Estratégicamente para la sostenibilidad. Usa. Instituto de Tecnología de Blekinge (Suecia), impreso por CreateSpace de Amazon
Matteo L. Carmen Aurora (2014). Enfoque Teórico de Gerencia para la Sustentabilidad a partir de la relación Organización-Sociedad. Trabajo de Tesis Doctoral. Facultad de Ciencias Económicas y Sociales de la UCV.
McKinsey Quarterly (2014) The hidden value of organizational health – and how to capture it. Por Aaron De Smet, Bill Schaninger, y Matthew Smith. El valor oculto de la salud de la organización y cómo capturarlo.
Organización de las Naciones Unidas. (WCED) (1987). Informe "Nuestro Futuro Común - Informe de Brundtland (1987)", Oxford: universidad de Oxford.ISBN0-19-282080-X. Disponible en: http://www.un-documents.net/wced-ocf.htm [Consultado junio 2010]
.
Organización de las Naciones Unidas (2021). Décimo aniversario de los Principios Rectores sobre las Empresas y los Derechos Humanos: balance del primer decenio. Informe del Grupo de Trabajo sobre la cuestión de los derechos humanos y las empresas transnacionales y otras empresas. Publicado por:UN Working Group on Business and Human Rights Website: https://www.ohchr.org/EN/Issues/Business/Pages/WGHRandtransnationalcorporationsandotherbusiness.aspx
Schmidheiny Stephan (1992). Cambiando el rumbo: Una perspectiva global del empresariado para el desarrollo y el medio ambiente. México: FCE
S&P Global Sustainable (Feb, 27 2020). Mona Naqvi El benchmark que cambió el mundo: Celebrando 20 años de los Dow Jones Sustainability Índices. Global Head of ESG Capital Markets Strategy https://www.spglobal.com/spdji/es/education/article/the-benchmark-that-changed-the-world-celebrating-20-years-of-the-dow-jones-sustainability-indices/
Tichy, N.M. y Devanna, M. A. (1986): "The Transformational Leader". New York: John Wiley & Sons.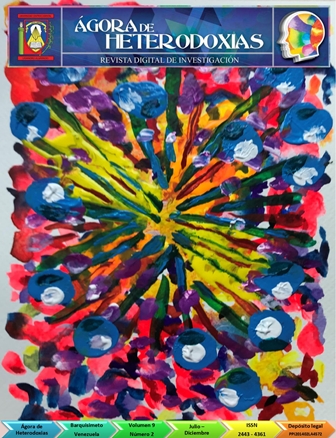 How to Cite
Matteo, C. A. (2023). Sustainable management as a dimension of organizational health. Ágora De Heterodoxias, 9(2), 114-140. https://doi.org/10.5281/zenodo.8422717
Section
Original articles from researches
Copyright (c) 2023 Carmen Aurora Matteo
This work is licensed under a Creative Commons Attribution-NonCommercial-ShareAlike 4.0 International License.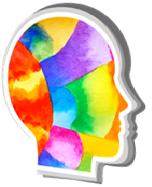 Authors keep their copyrights so articles can be reused for teacher and research purpose. Readers and users can also reuse articles for the same purposes but not for commercial purposes. Ágora de Heterodoxias has no responsibility on information given by collaborators which is not necessarily the point of view of the publication