Main approaches to Service Quality models applied in supermarkets. A panoramic view
Keywords:
Model, Quality, Service, Measurement, Supermarkets
Abstract
This article explains in general lines the main contributions made by different authors on the management of service quality models to supermarkets, starting from the approach of each author, examining the main problems in the evaluation of service quality. Also identifies the main dimensions and/or attributes necessary for measurement, as well as the techniques and instruments used, in addition to the type of research carried out. As a result of the analysis carried out, a set of determining and relevant aspects emerge for proposing new alternative models for verifying service ownership in supermarkets, as well as the identification of eight key quality attributes that correspond to different facets of the customer service process and that should be taken into account for future research in the area.
Downloads
Download data is not yet available.
References
Abhishek, R., Mahadevan, G. & Suresh, M. (2019). Modelling the factors influencing the service quality in supermarkets. International Journal of Systems Assurance Engineering and Management, 10 (2.33), 1474-1486, DOI:10.1007/s13198-019-00897-4
Anandiato, R. & Iskandar, B. (2012). Measurement of supermarket service quality by applying simple content analysys on tweets. The indonesian Journal of business administration. Volumen 1, (10), 711-719.
Barret, C., Berdegué, J., Reardon, T. & Timmer, P. (2003). The Rapid Rise of Supermarkets in Africa, Asia, and Latin America. American Journal of Agricultural Economics, 85 (5): 11140-1146. https://www.jstor.org/stable/1244885
Berdegué, J. & Reardon, T. (2002). The Rapid Rise of Supermarkets in Latin America: Challenges and opportunities for Development. Development Policy review, 20 (4): 371-388. https://doi.org/10.1111/1467-7679.00178
Carvajal, A., (2013). Teorías y modelos formas de representación de la realidad. Revista Comunicación, 12(1), 33–46. https://doi.org/10.18845/rc.v12i1.1212
Çati, K., (2007). A Research on Measurement of Perceived Service Quality in the Supermarkets, Ekev Academic Review, 11(32), 333-350. DOI:10.46452/baksoder.372491
Chaudhuri, S., Kumar, A., Patnaik, B. & Satpathy, I. (2020). A Measure of Service Quality in the Grocery Stores. The Indian Economic Journal, 1–21, DOI: 10.1177/0019466220937398
Chow, D. y Siu, N., (2003). Service Quality in Grocery Retailing: The Study of a Japanese Supermarket in Hong Kong. Journal of International Consumer Marketing, Vol. 16(1), 71-87. DOI:10.1300/J046v16n01_05
Dabholkar, P., Rentz, J. & Thorpe, D. (1996). A measure of service quality for retails stores: scale development and validation. Journal of the academy of Marketing Science, 24, (1), 3-16. https://doi.org/10.1007/BF02893933
Dang, V. (2019). A Study of Determinants of Supermarket Service Quality - the Case of Coopmart Supermarket in Vietnam. Advances in Economics and Business, 7, (2), 107-109. DOI: 10.13189/aeb.2019.070205
Díaz, I.; Rodríguez-Del Bosque, I.; Ruiz, A. y Vásquez, R.; y (2001). Service quality in supermarket retailing: identifying critical service experiences. Journal of Retailing and Consumer Services, 8, 1-14. https://doi.org/10.1016/S0969-6989(99)00018-1
Frías, M., Soler, M., Llobel, J., y Remírez, J. (2006). Calidad de servicio en supermercados: una propuesta de medición. Psicothema, 18, (3), 661-667.
Gardi, V. (2019). Calidad de servicio en Supermercado Metro, Breña, Lima 2019. Tesis para obtener el grado académico de Doctora en Administración. Universidad César Vallejo.
Gountas, J., Vella, P. y Walker R., (2009). Employee perspectives of service quality in the supermarket sector. Journal of Services Marketing, Volumen 23 (6): 407 – 421. http://dx.doi.org/10.1108/08876040910985870
Guevara, R., Guillen, P., Mejías, A. y Rivas, R, (2015). Dimensiones de la calidad de los servicios al detal: un estudio de caso en un supermercado venezolano. Ingeniería Industrial, actualidad y nuevas tendencias, volumen 4 (14): (35-42). http://www.redalyc.org/articulo.oa?id=215047422004
Habaragoda, S. (2021). Service quality and customer satisfaction an empirical evaluation of RSQS in Sri Lankan supermarkets. Journal of Insurance and Finance, Volume I Issue I, 2021, 29-44
Kajenthiran, K. (2018). An empirical investigation on retail service quality and its impact on customer loyalty in the supermarkets in Jaffna District, Sri Lanka. Advances in management & applied, Volumen 8, (1), 17-36
Ladhari, R. (2008). Alternative measures of service quality: a review. Managing Service Quality: An International Journal, 18, (1), 65-86, http://dx.doi.org/10.1108/09604520810842849
López, D. y Monroy, A. (2013). El comercio electrónico de calidad: compromisos empresariales asumidos en beneficio del consumidor. Innovar, Volumen 23, (47), 41-52. https://revistas.unal.edu.co/index.php/innovar/article/view/40244.
Marx, J. (2005). Customer service as an indication of service quality in South African supermarkets. Degree M. Consumer Science. University of Pretoria.
Min, H. (2010). Evaluating the comparative service quality of supermarkets using the analytic hierarchy process. Journal of services Marketing, 24, (4), 283–293. DOI:10.1108/08876041011052999
Nian, L. (2013). Analysis on Preception and Model for Service Quality in Chain Supermarkets Visited by Customers in China. Advanced materials research, Volumen 709, 681-686.
https://doi.org/10.4028/www.scientific.net/AMR.709.681
Rubio, G. (2014). La calidad del servicio al cliente en los grandes supermercados de Ibagué: un análisis desde la escala multidimensional (SERVQUAL). Cuadernos de administración, Volumen 31, (5), 54-64.
Thang, D. & Tan, B. (2003). Linking consumer perception to preference of retail stores: an empirical assessment of the multi-attributes of store image. Journal of Retailing and consumer services, 10, (4), 193-200. https://doi.org/10.1016/S0969-6989(02)00006-1
Traill, B. (2006). The rapid rise of Supermarkets. Development Policy Review, 2006, 24 (2): 163-174. https://doi.org/10.1111/j.1467-7679.2006.00320.x
Toili, R. (2017). Perceived service quality and customer satisfaction of supermarkets in Nairobi County. Tesis para optar al título de Magister en Administración de Negocios. Universidad de Nairobi.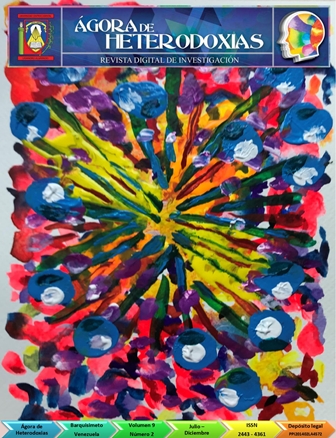 How to Cite
Rubio Rubio, E., & Pineda, N. J. (2023). Main approaches to Service Quality models applied in supermarkets. A panoramic view. Ágora De Heterodoxias, 9(2), 82-113. https://doi.org/10.5281/zenodo.8422371
Section
Original articles from researches
Copyright (c) 2023 Edson Rubio Rubio, Noel José Pineda
This work is licensed under a Creative Commons Attribution-NonCommercial-ShareAlike 4.0 International License.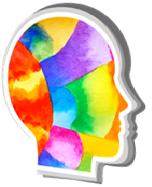 Authors keep their copyrights so articles can be reused for teacher and research purpose. Readers and users can also reuse articles for the same purposes but not for commercial purposes. Ágora de Heterodoxias has no responsibility on information given by collaborators which is not necessarily the point of view of the publication